(
BRAND NEW CIRCLE LENSES (RED and PINK)
Collapse
)
I.Fairy Hanabi Red (0,0) - 22 shipped
Hello everyone, I just wanted to ask has anyone taking a part of Glitter lenses pre-order they had up here earlier? I took part of it and even though the pre-order ended November 1 I have still not got my lenses, I got a respond by end of November from them when I mailed them that it had been a delay and they would have the lenses shipped by the next week. Now it has soon passed three weeks and nothing has happened so I am feeling I got cheat on my money, and I want to know if it's more than me that had same problems before I report them to paypal to get my money back.
This is the creator of this community!
1. COMMUNITY RULES CHANGE
I am sick of all the advertisement instead of real content, so... I made a change! From now on, all the posts will be moderated! It means anyone can post, but I will moderate and allow only one ad per week or less, letting all the real content through. Post your eye photos, lens reviews and link, anything!
2. I am looking for a fellow moderator
, who would like to help?
3. I am also sharing my lens reviews ON LIGHT EYES!! ! :D
GEO Nudy Gray review
GEO Wing Honey review
GEO Angel Blue review
So, everybody stay happy and healthy and I hope we can make this community better and more fun for everyone!
Hello hello my dears!
I've found information that the BC of the lenses can be 2 points more or less than what the doctor told you, but also I've read that if the lens is too tight it might damage the eye. If it's too loose - it might "float" around the eye. It can be compared to what you feel when you wear shoes of a wrong size. But the eye is not a foot...
I have a BC of 8.8 - it's written so on the lenses I wear every day. I have -9 and -9.5, and want to buy these lenses:
http://circlelens.net/queenie-3t-gray.html
Has anyone worn this model of lenses?
Are there any people with 8.8 BC who have tried 8.6 lenses? What did it feel like?
Thanks in advance. :)
I have another question concerning the basic curve...
I have a question about a certain style of circle lenses, and I thought this would be the best place to turn too. I've been browsing through the Ageha with my friend, and she fell in love with a pair of lenses, and usually, I'm able to identify all the lenses, but these are completly unknown for me! I looked everywhere, but I could only guess which ones they might be. So here is my question, does anyone know which model lenses these are and where I can get them? I think they might be new Geo's ? I don't know, please help me out!
Thank you very much!
Hi there!
NEW CONTACTES ADDED!!!! **************
http://geo-eyecandy.livejournal.com/1458.html
I just updated my
blog
with a Neo Glamour Green review so I thought I'd xpost it to here as well.
Lens Design: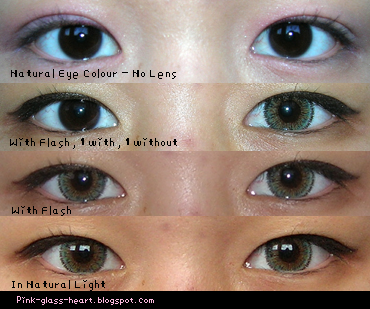 Color_ Design
10/10 - Love these a lot! My signature lens is the
Neo Glamour greys
so it's not surprising that I would love the greens as well. I just really love the broken lines that make this lens so unique and gives a much softer look than other lenses.
The grey pair that I own is brighter than these green ones but nonetheless, the green colour is still noticeable irl. It's pretty subtle though so these actually look more natural on me than the greys.
Comfort
10/10 - These are the thinnest circle lenses that I own. They're actually thinner than my regular contacts since I've recently had to switch brands (the brand that I'd been using for years is being phased out at the optical store I get my lenses from T_T)
Enlargement
5/10 - These are the least enlarging of all my lenses but I'm not looking for enlargement so these are perfect the way they are.
Overall
10/10 - Gorgeous lenses and very comfortable. I can't rave enough about the Neo Glamour series.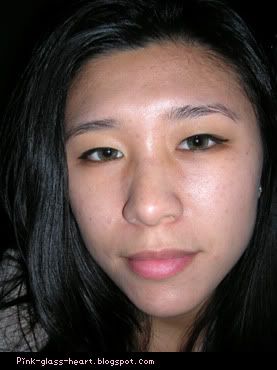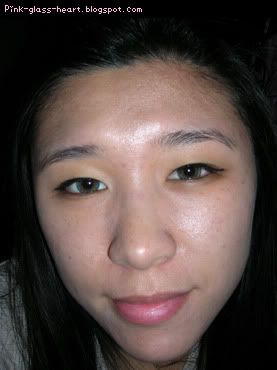 Hello, hello!